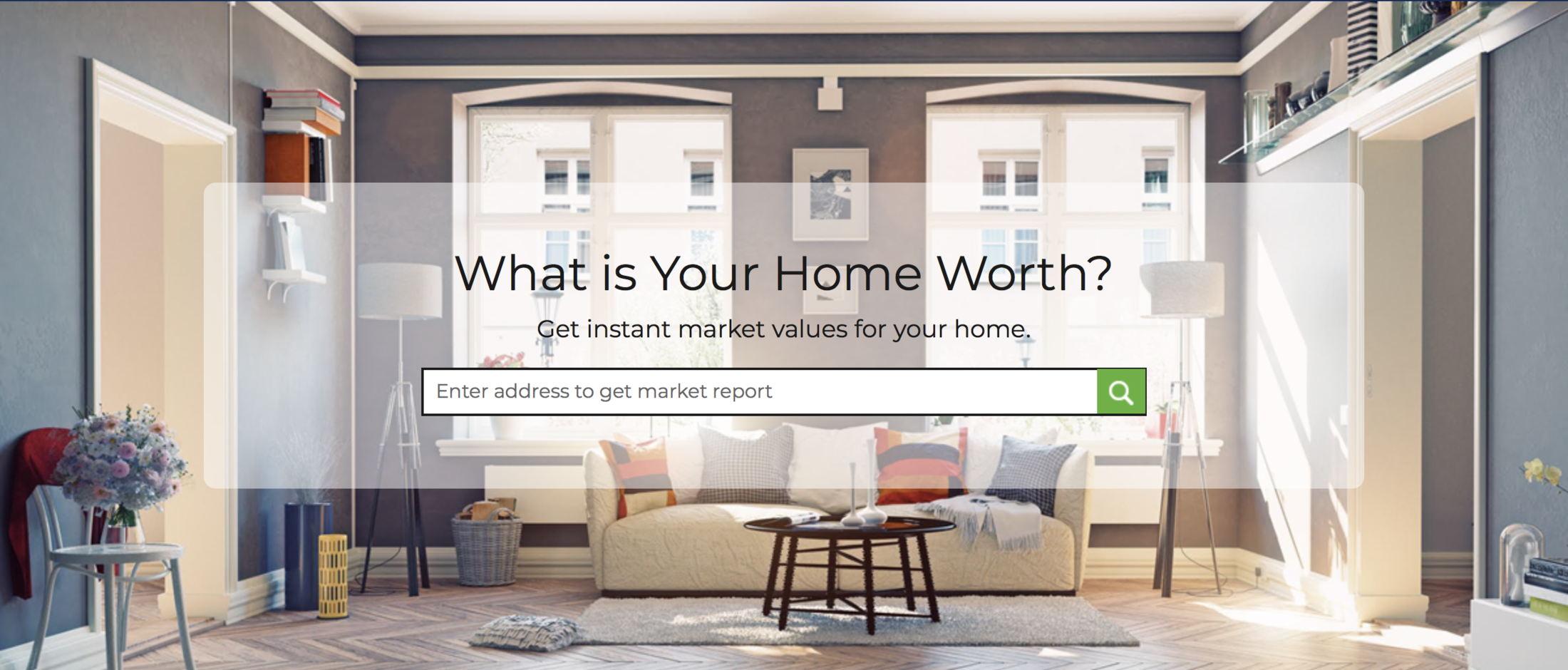 How Reliable Are Home Valuation Tools?
Posted in Selling by Kenady Swan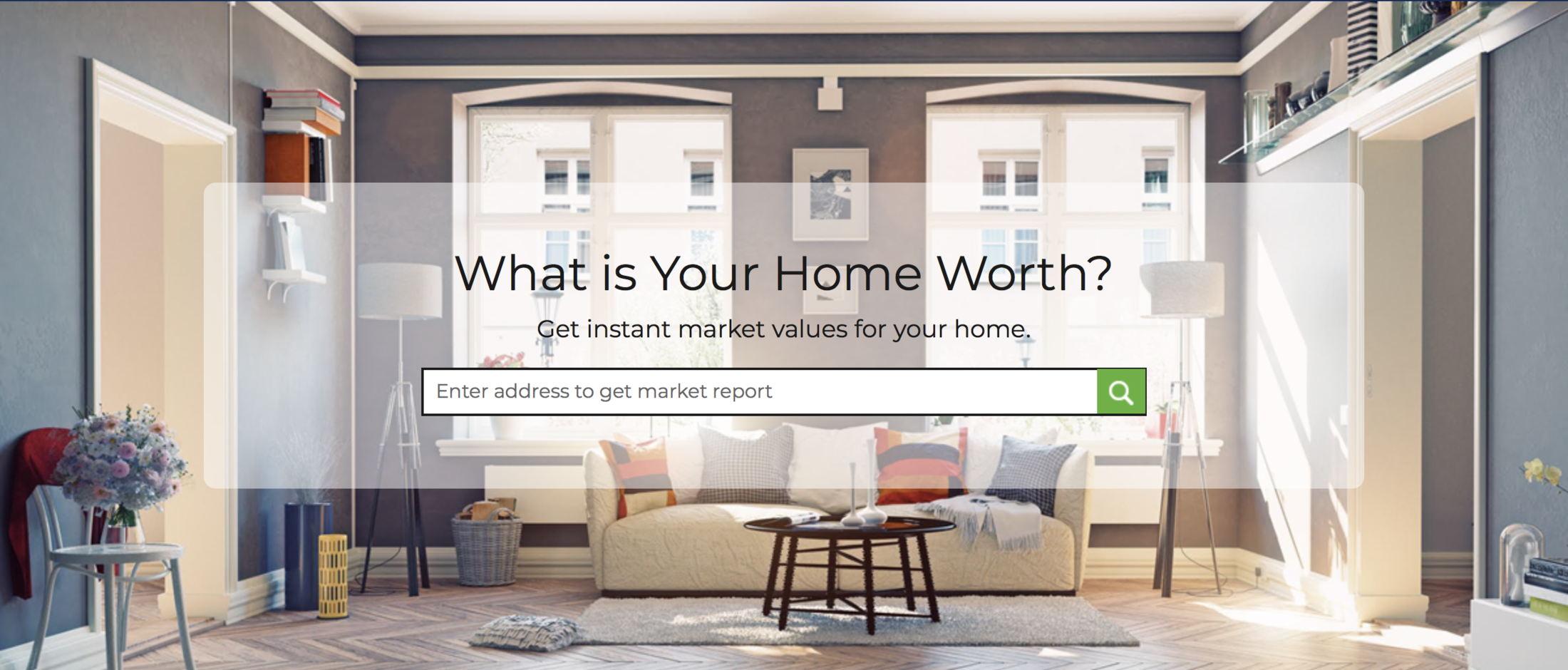 What's your home worth?
It seems like a simple question, but finding that answer is more complicated than it might seem. Sites like Zillow, Redfin, Eppraisal, and others have built-in home valuation tools that make it seem easy, but how accurate are they? And which one do you believe if you get three different answers? Online valuation tools have become a key part of the home buying and selling process, but they've been proven to be highly unreliable in certain instances. One thing that is for certain is that these valuation tools have reinforced that real estate agents are as vital to the process of pricing a home as they ever were – and maybe even more so now.
There are limitations to every online valuation tool. Most are readily acknowledged by their providers, such as Zillow's "Zestimate", which clearly states that it offers a median error rate of 5%, with varying accuracy across the country. That may not sound like a lot, but keep in mind that amounts to a difference of about $35,000 for a $700,000 home. For Redfin and Trulia, there are similar ranges in results. When you dig deeper into these valuation tools, it's no small wonder that there are discrepancies, as they rely on a range of different sources for information, some more reliable than others.
Redfin's tool pulls information directly from multiple listing services (MLSs) all over the country. Others negotiate limited data sharing deals with those same services, but also rely on public records, as well as homeowners' records. This can lead to gaps in coverage. These tools can serve as helpful pieces of the puzzle when buying or selling a home, but the acknowledged error rate is a reminder of the dangers of relying too heavily on them.
Home valuation tools can be a useful starting point in the real estate process, but nothing compares to the level of detail and knowledge a professional real estate agent offers when pricing a home. An algorithm can't possibly know about a home's unique characteristics or those of the surrounding neighborhood. They also can't answer your questions about what improvements you can make to get top dollar or how buyer behaviors are shaping the market. All of this – and more – can only be delivered by a trusted professional whose number one priority is getting you the best price in a time frame that meets your needs.
If you're curious what your home might be worth, Windermere offers a tool that provides a series of evaluations about your property and the surrounding market. And once you're ready, we're happy to connect you with a Windermere agent who can clarify this information and perform a Comparative Market Analysis to get an even more accurate estimate of what your home could sell for in today's market.
2015 Eastside Windermere Kickoff
On the morning of January 21st, 350 Windermere Eastside Realtors gathered at the Hyatt Regency Bellevue to hear straight from the source about the exciting big and new changes happening in Bellevue. Four dynamic speakers shared with us the latest information about the Lincoln Square Expansion, The Spring District Development, Sound Transit East Link Light Rail and the Economic Forecast from highly regarded analyst, Matthew Gardner.
Lincoln Square Expansion
Jim Melby, President of Kemper Development, gave us an overview on the Lincoln Square Expansion Project. Remember where the old downtown Safeway used to be, just north of NE 4th Street on Bellevue Way? Be prepared for some amazing changes there. They are starting to develop 6,000,000 sq ft of connected office, retail, restaurants, hotel and residential apartments. Yes, you read that right – six million square feet.
Kemper Development feels that synergy is created by having all these things connected. They are starting construction on a 2,000 car six-level parking garage with speed ramps to take you right to your floor. Jim didn't tell us how much this huge garage will cost but revealed that it pencils out to $70,000/parking space. You can do the math.
One Tower will have a 245 room boutique hotel designed around a theme for a lake house. 231 luxury residential apartments above the hotel will be available to rent and models will be open soon. The other tower will be a 710,000 sf office building with retail, dining and entertainment. The City of Bellevue zoning allows for the tallest buildings in the city to be built between NE 4th Street and NE 8th. Bellevue Way is the western border of the high-rise zoning, which means that the tall buildings along Bellevue Way will have the best views in town. No one can build anything west of Bellevue Way to block these views and Kemper Development is taking advantage of this opportunity to build something amazing. A rooftop park with gorgeous outdoor amenities is planned and will be available to hotel guests, apartment dwellers and those working in the office building.
Kemper Development is all about focusing on the Customer Experience. They are very excited about the seven-screen boutique theater with reserved seating and upscale food and beverage service. There will be an amazing dining experience with many new restaurants including one opened by a well-known local chef whose name has not yet been announced. The retail space is already 85% committed.
The former JC Penney store in Bellevue Square in undergoing a transformation and will reopen in October with lots of new stores and restaurants. Snowflake Lane, Kemper Development's gift to the community, is now one of the biggest Christmas events in the United States and cost $1,500,000 to produce this year. In the future, it will be even bigger, stretching along Bellevue Way all the way from NE 4th Street to NE 8th.
The Spring District
Greg Johnson, President of Wright Runstad, talked with us about The Spring District Development, which is revitalizing an older warehouse/industrial district into something new and vibrant. The 36 acres, or 16 city blocks, is north of NE 12th and east of 120th NE running to 124th NE. Remember the old Safeway distribution center on 124th and Bel-Red Road? It's been dismantled and much of those materials have been saved to be re-used. They are going green and sustainable all the way. Greg reports that the streets are in, the signs are up, and things are happening.
Wright Runstad and their partners are making a $2.3 billion dollar investment to create 5.3 million square feet of office, multi-family housing, hotel and retail spaces with urban open spaces designed for living, working and playing in the same place. It's designed more for people than for cars. The East Link Light Rail System will service The Spring District with stops at Whole Foods and the Spring District Stations and will offer service to Microsoft as well as Seattle and the airport. Housing will be more affordable than West Bellevue offers and the retail and restaurants will be less pricey, locally oriented and small in scale, appealing to a diverse population.
Sound Transit East Link Light Rail
Trinity Parker, in charge of Community Relations from Sound Transit, gave an interesting presentation on the East Link Light Rail System. In 2011, we spent 48 hours/year stuck in traffic and by 2035, that will increase 66 hours/year. She stressed that we need to invest in our infrastructure and transportation system. Sound Transit's ultimate goal is to carry 100 million riders every year.
Much of the planning has been done on the East Link Light Rail and construction will begin in the next year and escalate in 2016. She estimates a five-year construction timeframe with the system fully operational in 2023. They will operate three car trains, which will carry 200 riders and will run every 8-10 minutes.
When we are finally riding the Light Rail from Seattle to Bellevue, the first station will be on Mercer Island on the I-90 median.
Stop #2 – South Bellevue Park and Ride, which will have a significantly expanded parking garage.
Stop #3 – Just south of the corner of 112th Ave SE and Main Street near Surrey Downs and the hotels on 112th. We will see some redevelopment of the hotels.
Stop #4 – The trains will enter a tunnel and the next stop will be at the Bellevue Transit Station by City Hall. The station will be accessible from 110th Ave NE and 112th.
Stop #5 – The train will head over I-405 and stop at a station behind Whole Foods. This will serve the hospital district and Wilburton area.
Stop #6 – The 120th station will be underground and will service The Spring District.
Stop #7 – The 130th station

Stop #8 – Overlake Village Station along 520. This area has just been up-zoned and we can expect to see lots of development here.

Stop #9 – Overlake Transit Station/Microsoft will be a huge transit hub. Microsoft is investing in a pedi/bike bridge that crosses over the station and will connect both sides of the Microsoft campus.
There will be lots of redevelopment all around these stations. Sound Transit is working towards a 2016 ballot measure to further expand our light rail/transportation system. When asked where light rail is likely to go next, Trinity said that Sound Transit has the environmental work done to expand towards Redmond and that will probably be the next phase. After that, perhaps they will expand to Issaquah and Kirkland.
Seattle/Eastside Economic Forecast
Matthew Gardner, principal of the Gardner Group, is a well-respected Seattle economist and real estate expert who shared with us his vision for the State of the Seattle Real Estate Market and Economic Forecast.
We are way up there for annual employment growth rates and that is an excellent indicator for the local economy. There are lots of local, national and global investments in our area and we are doing very well. We have very high paying jobs compared to many areas of the country. Our recovery is bifurcated which is a fancy word meaning it is divided. Retail and leisure are doing very well but our construction growth is behind. We have a lack of construction labor, which is holding us back. Many of those construction workers can make a lot more money fracking than they can make here in construction jobs.
The unemployment rate in the US is 5.2% and in Seattle it's in the low 4's. 47,000 new jobs will be created in our area in 2015. The Space X and Facebook expansions will help our employment situation even more.
It may not seem like it to us but Matthew argues that our housing is still relatively underpriced. This time last year he predicted that interest rates would rise in 2014. He stands by that prediction and estimates that mortgage rates will rise to 4.8% – 4.9% by December 2015.
Even though he feels that our housing market is still underpriced, it's still very difficult for first time homebuyers. They have difficulty putting together enough money for a down payment. Banks are still requiring very high FICO (credit) scores and the average score for a denied loan is 722. That is keeping a lot of first time buyers from fulfilling their home ownership dreams, which is a big problem.
The Rise of the Millennials (those born between 1980 – 1994)
75% say home ownership is important to them.
73% see real estate as an excellent investment
59% would have difficulty in getting a mortgage
This year our inventory will increase a little but not significantly. This will force sales prices to escalate moderately. Matthew expects to see 5% price appreciation in our area compared to 3.5% growth in the US.
Last year, new home prices went up aggressively due to the high price of land and the low availability of lots. Expect to see a lot more townhome development rather than single-family homes. Most of the foreclosure issues have gone away and are not affecting our market.
Bellevue is a vibrant city, is the 5th largest municipality in Washington and is leading the way towards making our region a very desirable place to live, work and play. Thank you to our Windermere Eastside owners for putting together this excellent presentation. They are always giving their brokers the tools to be educated about what is happening in our community so we can provide excellence to our clients. I am so proud to be affiliated with such a forward-thinking company.